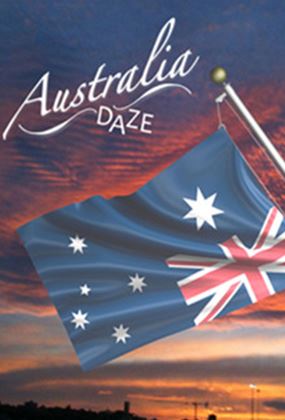 AUSTRALIA DAZE + Q&A
NFSA RESTORES
Tue Jan 26 6:00 PM
Arc Cinema
General Admission
75 Mins
1988 |
DCP
| AUS | D: Pat Fiske
From midnight to midnight o
n
26
January
1988, 2
9 camera
crews filmed across the country
–
covering the
tropical north, sandy deserts
and
big cities
.
The documentary looks
behind the curtains of the official celebrations
of the Bicentenary of European settlement in Australia
, and
the
protest
s
against
them.
The finished film depicts an entertaining and quintessentially Australian disparity of what th
is
day of celebration means across the country. For audiences in 2021, there will be recognisable characters, cringeworthy moments and realisations that some things haven't changed
.
Australia Daze
was recently restored as part of the NFSA Restores program. Join us for the premiere of this new digital print, followed by a Q&A with segment director Erika Addis.
'A wake
-
up call to the nation' –
Sydney Morning Herald
Arc Cinema
1 McCoy Circuit Acton, Australian Capital Territory, 2601