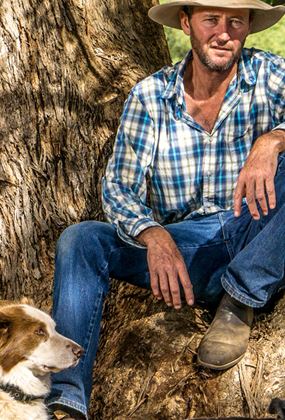 BACKTRACK BOYS
NFSA LIVESTREAM
Thu Mar 11 6:00 PM
Online Live Event
General Admission
2018|
DCP | AUS | D:
Catherine Scott
Director Catherine Scott's observational documentary follows participants of
BackTrack
Youth Works, the highly successful program which turns around the lives of at-risk young people by empowering them through education, training and support.
The participants of the program all come from troubled backgrounds; in almost every case, abuse and neglect has led them down paths of destruction. Self-esteem is rock bottom, and many are on their last chance with the law.
Youth worker and jackaroo Bernie Shakeshaft endeavours to turn around the lives of these young men – with a little help from his legendary dog-jumping team.
This inspiring documentary reveals the challenges and triumphs these boys face as they try to find their place in the world, and the dogs that help tame their wild ways.
'This film will move you. It'll make you cry. Simply
put:
this is one of the best Australian films of the year' -
The Curb
Online Live Event
1 McCoy Circuit Acton, Australian Capital Territory, 2601