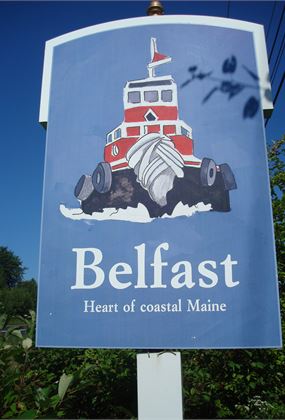 BELFAST, MAINE
Frederick Wiseman Season
Sun Aug 7 1:00 PM
Arc Cinema
Allocated Seating
1999 | 16MM | USA |D: Frederick Wiseman
All walks of life are painstakingly chronicled and honoured in Wiseman's unvarnished and fascinating portrait of a small American town on the cusp of the 21st century.
A hypnotic portrait of a small New England coastal town compassionately observes ordinary lives. Lobstermen and tugboat crews go about their business. At the cannery, women snip the heads and tails off sardines with amazing dexterity and speed. In the dawn quiet, a baker cuts doughnuts, while the glowing afternoon light provides inspiration for an artist. Laundry is folded, potatoes harvested. Fish are caught and processed. Belfast's caregivers dispense services to the elderly and infirm and Willy Loman takes to the stage during rehearsals of
Death of a Salesman…
Attending to minutiae, Wiseman reveals the relationships and routines that hold a community together. His lens sees everyone as an equally worthy subject.
'
Belfast, Maine
… conveys a deeply emotional sense of place, season and time of day. In contrasting the breathtaking landscape with the troubled lives of many of those living there, it reminds us that the fleeting beauties of the natural world – the simple pleasures available to all – are among life's deepest consolations.' – Stephen Holden,
New York Times
Arc Cinema
1 McCoy Circuit Acton, Australian Capital Territory, 2601