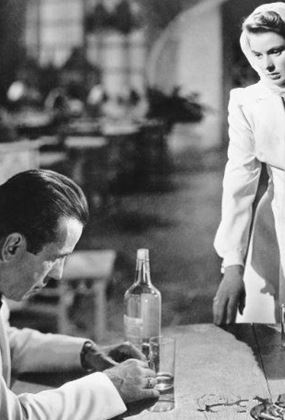 CASABLANCA
FRIDAY MATINEE
Fri Feb 26 10:30 AM
Arc Cinema
General Admission
19
4
2 | DCP |
US
| D:
Michael
Curtiz
Rick Blaine (Humphrey Bogart), who owns a nightclub in Casablanca, discovers his old flame Ilsa (Ingrid Bergman) is in town with her husband, Victor Laszlo (Paul
Henreid
). Laszlo is a famed rebel, and with Germans on his tail, Ilsa knows Rick can help them get out of the country.
One of the most iconic films from Hollywood's Golden Age, don't miss your chance to see this classic on the big screen.
'A lively film, bulging with acting talent and breathless with its own dramatic momentum' -
Guardian
Arc Cinema
1 McCoy Circuit Acton, Australian Capital Territory, 2601