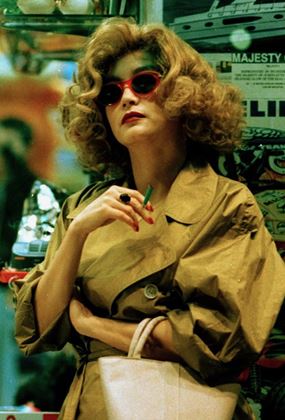 CHUNGKING EXPRESS
THE CINEMA OF WONG KAR-WAI
Fri Feb 19 6:00 PM
Arc Cinema
General Admission
From the opening seconds of
Chungking Express
,
we're plunged into a frenetic world where plot gives way to an enthralling study of people and place. Its inhabitants are a mysterious trench coat
-
clad gangster (Brigitte Lin), two handsome
and
heartbroken cops (Takeshi Kaneshiro
and
Tony Leung Chiu-
wai
)
,
and a canteen attendant dreaming of California (Faye Wong).
Produced during a break from the epic period drama of
Ashes of Time
, Wong
Kar Wai
worked guerrilla style to make an entirely unrelated film, in under three months. In an interview he said, "working with a very tight budget, we called ourselves CNN, just bring the camera and shoot it
,
no permits, no licence so everyday it's like planning a robbery!" This anarchic energy is infused throughout the film
,
from
Andrew Lau Wai-
keung
and Christopher Doyle's
startling camerawork to the editing, which Wong
Kar Wai
and William Chang did simultaneously, each taking one storyline in the film. But for all the wildness in the production, the central performances
–
and especially those of
Faye
Wong and Tony Leung
–
are nothing short of pitch perfect. As they each navigate the world in their own heartsick way, it's impossible not to fall head over heels for them both, making the final moments of
Chungking Express
hopelessly romantic and unforgettable
Cantonese with English subtitles.
Arc Cinema
1 McCoy Circuit Acton, Australian Capital Territory, 2601