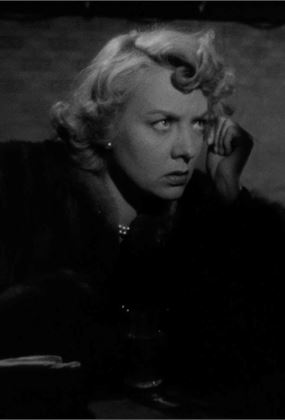 CIFF 2022: ALIAS NICK BEAL
Sun Aug 28 11:00 AM
Arc Cinema
General Admission
1949 | DCP | USA | D: John Farrow
With Ray Milland, Audrey Totter, Thomas Mitchell
A rarely seen Farrow masterwork: a dark Faustian melodrama about politics, power and corruption, with Ray Milland and Thomas Mitchell in one of his best-ever screen performances as an aspiring politician who gives in too readily to corruption. The much under-valued character actress, Audrey Totter, is compelling as a woman far more principled than the men around her. Filmed in flawless noir style – dark shadows, foggy streets and dockside locations at night – and with a brooding score by Franz Waxman.
The screenplay by frequent Farrow collaborator, Johnathan Latimer, is "a model of precision and construction … (with) the overall power of the suggestion of some all-pervasive satanic evil … An undeservedly neglected film which should rank high on the list of Farrow's best" - Chris Wicking,
Time Out, London.
Introduced by Special CIFF Guests: Claude Gonzalez and Frans Vandenburg, directors of the Farrow documentary.
For one special price, the
CIFF Gold Pass
will secure entry to all eight films in the festival!
Arc Cinema
1 McCoy Circuit Acton, Australian Capital Territory, 2601