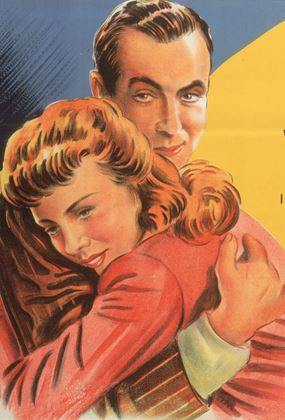 CIFF 2022: CLUNY BROWN
Sun Aug 28 1:30 PM
Arc Cinema
General Admission
1946 | DCP | USA | D: Ernst Lubitsch
With Jennifer Jones, Charles Boyer, Peter Lawford, Helen Walker
Lubitsch's last completed film is one of his most polished, daring and satisfying comedies about "women of emotion, intelligence and potential" who challenge social expectations, as film critic Molly Haskell describes them. The film is set in England in 1939, and Lubitsch delights in satirising the complacency of the aristocracy to the impending war. Cluny Brown is an orphan, raised to young adulthood by a protective uncle who is a plumber. Though naïve about life and love, she is totally confident in the plumbing skills she has acquired. Posted as a maid to a country house, she meets an outspoken Czech academic and refugee. Cluny's lack of conventional social decorum and her enthusiasm for plumbing disrupt her engagement to a local shopkeeper, and she bonds instead with the European émigré. Laced with sexual innuendo, perfectly timed visual comedy and a wealth of eccentric characters (especially Una O'Connor expressing a vast range of meanings in her perpetual throat-clearing), the film is a mischievous, irreverent delight.
Introduced by Special CIFF Guest: Dr Christine Wallace, political journalist, historian and film enthusiast.
For one special price, the
CIFF Gold Pass
will secure entry to all eight films in the festival!
Arc Cinema
1 McCoy Circuit Acton, Australian Capital Territory, 2601