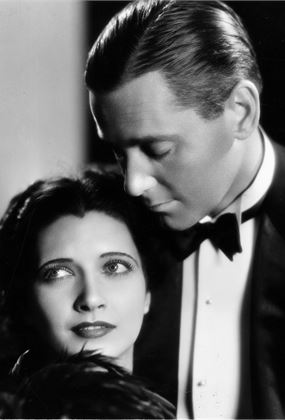 CIFF 2022: TROUBLE IN PARADISE
Sat Aug 27 2:00 PM
Arc Cinema
General Admission
1932 | DCP | USA | D: Ernst Lubitsch
With Miriam Hopkins, Kay Francis, Herbert Marshall, Charles Ruggles, Edward Everett Horton, C. Aubrey Smith.
Trouble in Paradise
revels in the freedom of Hollywood in the early 1930s before the studios succumbed to self-censorship and the "family values" that became the hallmark of America cinema after 1934-5. "Paradise" in Lubitsch's film is the world of the super-rich, and "Trouble" is triggered by the under-class who exploit the ultra-wealthy for as much as they can get. It's a story of two elegant, sophisticated tricksters who delude and seduce the wealthy into passing along their spare fortunes. As American critic, Molly Haskell, says: Lubitsch brought "anti-Puritanical" culture to Hollywood, with films that focused daringly on "women navigating the world in their own way", ignoring social conventions. Miriam Hopkins as the "Secretary" and Kay Francis as her employer are true to Lubitsch's gallery of women who know what they want and how to get it.
"There is no Hollywood movie more insouciantly amoral" – J. Hoberman,
The Village Voice (New York)
.
Introduced by Special CIFF Guest: Dr Christine Wallace, political journalist, historian and film enthusiast.
​​​​For one special price, the
CIFF Gold Pass
will secure entry to all eight films in the festival!
Arc Cinema
1 McCoy Circuit Acton, Australian Capital Territory, 2601