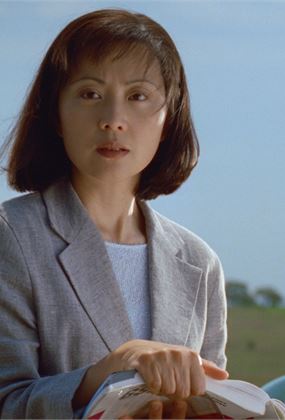 CLARA LAW RETROSPECTIVE: FLOATING LIFE + Q&A
Fri Mar 3 6:00 PM
Arc Cinema
Allocated Seating
1996 | DCP | AUS | D: Clara Law
The Chans, a Chinese family in Hong Kong, migrate to the sunny yet stark Australian suburbs to join their adult daughter Bing (Annie Yip). With 7 years of living in Australia already under her belt, Bing is caught between the customs of her ageing parents and younger siblings, and the new, isolated
life she has built for herself.
Deftly navigating humour and tenderness, and spanning multiple continents, vignettes and decades,
Floating Life
follows the Chans as they push and pull at each other while adapting to their new lives.
Curator's note
Floating Life
boasts many 'firsts': Australia's first submission in the Best Foreign Language (now International) film category at the Academy Awards; the first example of Asian Australian cinema; and the first film Law made in Australia after finding success in the Hong Kong film industry.
Law and partner/co-writer Eddie L.C Fong drew from
their own migratory experiences when developing the script, blending farcical moments of culture shock with poignant scenes of intergenerational tension. Lensed by cinematographer Dion Beebe, who expertly captures the harsh suburban sun, and featuring heartfelt performances,
Floating Life
has inspired a wave of Asian Australian filmmakers since its release.
Floating Life
won the Silver Leopard award at the 1996 Locarno Film Festival and picked up Best Director and Best Original Screenplay nominations at the Australian Film Institute Awards. In 2019, the film's cultural significance was recognised when the film was digitally restored
as part of NFSA Restores.
Join us in the cinema for this special screening followed by a Q&A with director Clara Law and writer Eddie L.C Fong.
Arc Cinema
1 McCoy Circuit Acton, Australian Capital Territory, 2601