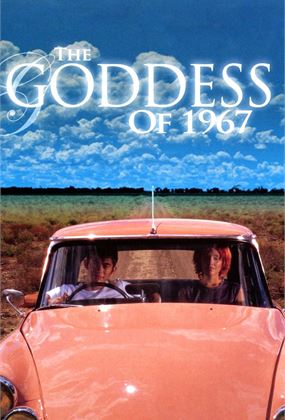 CLARA LAW RETROSPECTIVE: THE GODDESS OF 1967
Sat Mar 4 2:00 PM
Arc Cinema
Allocated Seating
2000 | DCP | AUS | D: Clara Law
JM,
an avid Japanese car collector (played by Rikiya Kurokawa), travels to rural Australia in response to an advertisement for his dream vehicle – a Citroën DS, nicknamed 'The Goddess'. JM gets more than he bargained for when a blind girl, BG (Rose Byrne), answers the door and hitches a ride with him to the outback opal mining town where she grew up.
Travelling together in the liminal space of the Citroën, the 2 outsiders experience flashbacks and begin to confront past traumas.
Curator's note
Lauded by critic Adrian Martin as a rare entry into the canon of Australian art cinema, and 'undoubtedly one of the most exciting and groundbreaking Australian movies of recent years',
The Goddess of 1967
has drawn comparisons with the works of Lynne Ramsay and Stanley Kubrick.
Clara Law, once again teaming up with co-writer Eddie L.C Fong and cinematographer Dion Beebe, cast Rose Byrne in her first starring role, for which she won Best Actress at the Venice Film Festival in 2000.
Arc Cinema
1 McCoy Circuit Acton, Australian Capital Territory, 2601