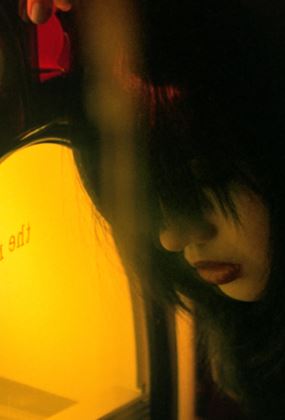 FALLEN ANGELS
THE CINEMA OF WONG KAR-WAI
Sun Feb 21 2:00 PM
Arc Cinema
General Admission
In the space of two years, Wong
Kar Wai
released
Chungking Express
(1994)
, the historical epic
Ashes of Time
(1994)
and his neon-soaked ode to the city,
Fallen Angels
(1995)
. In an interview Wong explained, "The hitman (character) originally came from the third story of
Chungking
Express
but
I only shot two stories, hence I developed the (third)."
The 'fallen angles' stalking the backstreets of Wong
Kar Wai
's Hong Kong are a wordless hitman (Leon Lai), his PVC-clad fixer (Michele Reis), a dolly punk with a Brigitte Lin
-
style wig (Karen
Mok
), a jilted lover (Charlie Yeung) and an anarchic
ex-con
(Takeshi Kaneshiro). Wilding in the city streets, their lives intersect but in true Wong
Kar Wai
style, hearts
must
be broken. In interviews for the release of the film, the director spoke of this emotional dislocation, "now everyone knows how to protect themselves; everyone understands loving someone can often hurt."
With the exception of
Takeshi Kaneshiro and Charlie Young,
Fallen Angels
features an entirely new cast
,
which lends an underground quality to the film, backed by the handheld
,
almost documentary
,
shooting style. With its freeform plotting and ultra-stylised aesthetics,
Fallen Angels
still
feel
s
contemporary,
even
two decades after its original release.
Cantonese with English subtitles.
Arc Cinema
1 McCoy Circuit Acton, Australian Capital Territory, 2601