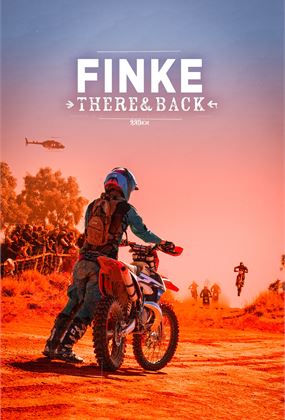 FINKE: THERE AND BACK
DOCO OF THE MONTH
Thu Feb 25 6:00 PM
Arc Cinema
General Admission
2018 | DCP | AUS | D: Dylan River
For the riders, the spectators and the town of Alice Springs, the Finke Desert Race is more than a race.
Narrated by Eric Bana,
Finke: There and Back
explores what drives the riders to put their lives on the line when they strap their helmets on.
Paraplegic Isaac Elliott is attempting to complete the race that he started a decade earlier. Scruff Hamill, who lives in a shed full of bikes in Sydney, makes the trip to tick off a bucket list event.
Meanwhile, the factory race teams at the head of the field compete to earn the title 'King of the Desert'.
'Awe-inspiring and endearing tale of heartbreak and the bone shattering quest for racing glory'
- FilmInk (Australia)
Arc Cinema
1 McCoy Circuit Acton, Australian Capital Territory, 2601