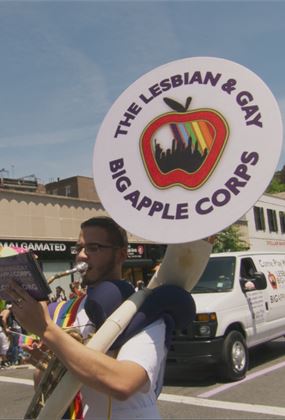 IN JACKSON HEIGHTS
Frederick Wiseman Season
Sun 25 Sep 1:00 PM
Arc Cinema
Allocated Seating
2015 | DCP | France/USA | D: Frederick Wiseman
Wiseman's
celebration of one of New York's most ethnically and culturally diverse neighbourhoods directly plunges into its vibrant streets and bustling community life.
Here
,
in the Jackson Heights district of Queens,
at least
167 languages are spoken
.
Recent
immigrants – Latino, Bangladeshi, Pakistani, South Asian – rub shoulders with elderly residents of Jewish, Irish and Italian descent. Stores sell all manner of wares, from baby goats to saris; others offer HIV testing, Tibetan food and classes for aspiring cabbies. Hosted by the Jewish community centre, LGBTIQ activists plan the annual Pride celebrations. Impromptu concerts take place in laundromats, the music melding with the city's hum and hiss. Shot in 2014, the hovering threat of gentrification
Wi
seman
documented has

become a reality and transformed the district.

All the more

reason to relish this dazzling snapshot. 
'[The] most richly textured and sumptuously beautiful of Wiseman's forty documentaries.'
-
Jay
Neugeboren
,
New York Review of Books
'Shot […] with an editing technique that lands you in each scene like you just jumped off an E train from JFK…'
–
John Anderson,
 Indiewire
Arc Cinema
1 McCoy Circuit Acton, Australian Capital Territory, 2601