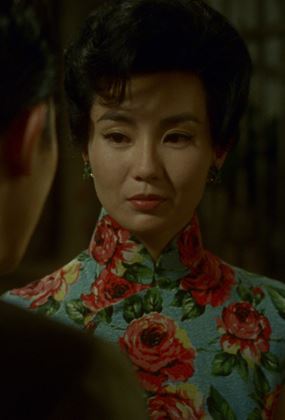 IN THE MOOD FOR LOVE
THE CINEMA OF WONG KAR-WAI
Sat Feb 20 6:00 PM
Arc Cinema
General Admission
Released in 2000,
In the Mood for Love
heralded a promising new century of cinema and what a promise the film made. Film Comment noted it was "as intoxicating, as exquisitely nuanced, and as luxuriously sad as movies get." Set in 1960s Hong Kong, Mrs Chan (Maggie Cheung) and Chow Mo-wan (
Tony Leung Chiu-
wai
) are neighbours drawn together through a shared heartache - their respective spouses are having an affair. But living within the noisy
and nosy
walls of a cramped rooming house, they must hide their blossoming friendship – and possibly their love. The exquisitely crafted on-screen world is born of memory for Wong, "it's about the memory of my childhood, an era, a Hong Kong that's been lost." Expertly realised by two of contemporary cinema's most accomplished cinematographers, Christopher Doyle and Ping Bin Lee (best known for his work with Taiwanese director, Hou Hsiao-Hsien),
In the Mood for Love
contains some of contemporary cinema's most iconic images; Maggie Cheung gliding up the stairs in one of her many beautiful cheongsam dresses; Leung with his slicked hair, sharp suit and sad eyes savouring their fleeting glance. Winner of the Best Actor (
Tony Leung Chiu-
wai
,
) and the Technical
Grand Prize at the 2000 Cannes Film Festival,
In
t
he Mood for Love
remains an essential film for fans and hopeless romantics alike
.
Cantonese with English subtitles.
Arc Cinema
1 McCoy Circuit Acton, Australian Capital Territory, 2601