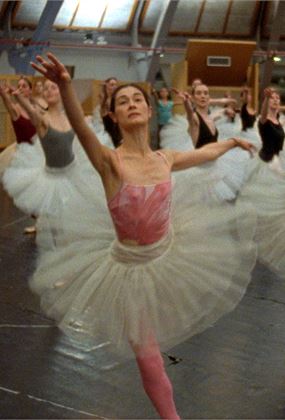 LA DANSE: THE PARIS OPERA BALLET
Frederick Wiseman Season
Sun Sep 11 1:00 PM
Arc Cinema
Allocated Seating
2009 | DCP | France/USA | D: Frederick Wiseman
In what the
New York Times
describes as "One of the finest dance films ever made," Wiseman reveals the on and off-stage dramas of one of the world's great dance companies.
T
his transfixing portrait
immerses us in
action
. W
ith m
uch time
devoted to the renowned Paris Opera's practice studios, as
dancers rehearse for the
upcoming
season. Their tireless perfecting of technique and astounding talent is captured in thrillingly sustained takes. Pirouettes
and
jetés
fill the screen, before the dancers pause, catch their breath
,
and
start
again. We then become the privileged spectators of
company
performances
of
Nureyev's
The Nutcracker
and Pina Bausch's
Orpheus and Eurydice
,
among others.
A
s
Wiseman invites us to experience the inner workings of dance, he also reveals the
mechanisms necessary to maintaining
this
grand institution
which require inspired creativity of another kind.
'This superb, engrossing piece manages to dissect both an institution and an art form with extraordinary skill and beauty.' – Kate Stables,
Sight and Sound
Arc Cinema
1 McCoy Circuit Acton, Australian Capital Territory, 2601