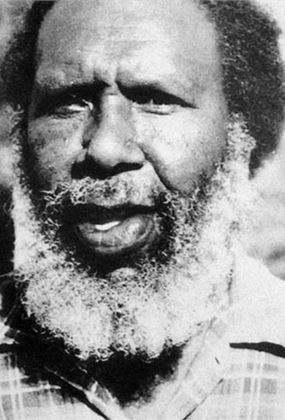 MABO: LIFE OF AN ISLAND MAN
Fri Jun 3 6:00 PM
Arc Cinema
Allocated Seating
1997 | DCP | AUS | D: Trevor Graham
Mabo: Life of an Island Man is the story of a small island and an extraordinary man.
Eddie Koiki Mabo was born on Murray Island in the Torres Strait, but lived most of his life in exile. Only after his death did the island wholeheartedly welcome him home. By then the island and Eddie, between them, had changed the legal and political landscape of Australia.
On 3 June 1992, 6 months after Eddie Mabo's tragic death, the High Court of Australia upheld his claim that Murray Islanders held 'native title' to 3 islands on the eastern fringe of the Torres Strait.
Aboriginal and Islander communities across Australia greeted the Mabo judgment with jubilation. The legal fiction that Australia was an empty land when first occupied by white people had been laid to rest - by the highest court in the land. After more than 200 years of struggle, European law was at last coming to grips with pre-existing Indigenous law.
But the world knows little of Eddie Mabo, the man who gave his name - and much of his life - to a legal judgment that continues to reverberate throughout Australia. Filmmaker Trevor Graham counted Eddie as a friend during the last few years of Mabo's life. His documentary tells the private and public stories of an island man so passionate about family and home that he fought an entire nation and its legal system.
Though he died before his greatest victory was won, it has forever ensured his place - on Murray Island and in Australian history.
'[A] well-made and absorbing biography ... [Trevor] Graham paints a vivid portrait of this very political, very determined man' – David Stratton, Variety
'Graham records the Mabo family ... in all their fragility and humour … [A] fascinating contribution to Australian legal and cultural history' – Indigenous Law Bulletin
This title is held in the NFSA collection.
Arc Cinema
1 McCoy Circuit Acton, Australian Capital Territory, 2601