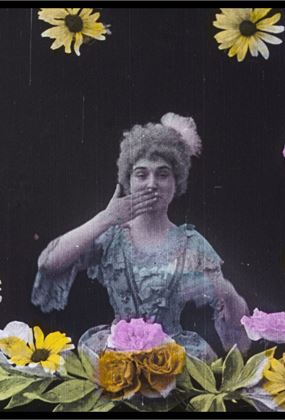 NEW SOUNDS | OLD FILMS: COMPOSING NEW CORRICKS FILM SCORES
Sat 24 Sep 6:00 PM
Arc Cinema
Allocated Seating
6PM | Arc Cinema | $12/$10
The Corrick Collection consists of over 135 nitrate films collected by
The Marvellous Corricks
, a vaudeville-style family of entertainers featuring Albert and Sarah and their 7 daughters and one son, Leonard. The family toured Australia in 1902, dazzling audiences through music, comedy and film.
Starting in 2007 the entire Corrick Collection was preserved from nitrate to polyester and then in 2021 to digital. Now, these digitised films have been given new vitality through unique and engaging scores by composers from the ANU School of Music.
Experience these century-old films from a different perspective through the sounds of modern composition.
Following this special screening, the composers will join us to discuss the role of composition in film and the creative process of working on silent films in the modern age.
The Marvellous Corricks is a free exhibition now showing at the NFSA, open from 10am to 4pm daily and until 8pm on Friday nights.
Presented in partnership with the Australian National University School of Music
Arc Cinema
1 McCoy Circuit Acton, Australian Capital Territory, 2601