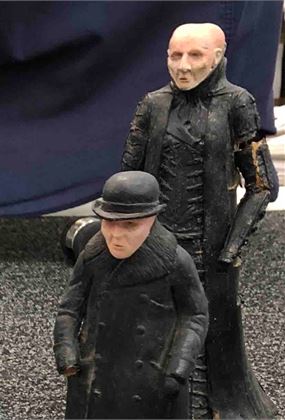 NFSA CURATOR TALK: THE ART OF MAKING WORLDS
Sat Apr 10 2:00 PM
Theatrette
General Admission
Have you ever wondered how movie special effects were achieved prior to the invention of CGI?

Are you curious about the work of the Art Department behind the scenes to make props, costumes and sets to create the dramatic worlds we see on our film and TV screens?

Curator Jenny Gall will present costumes, props, set designs and models from two very different productions collected by the NFSA: the ABC series Operation Buffalo (2019) and the ground-breaking neo-noir science-fiction film Dark City (1998).

Presented in association with the Canberra and Region Heritage Festival 2021.
Theatrette
1 McCoy Circuit Acton, Australian Capital Territory, 2601