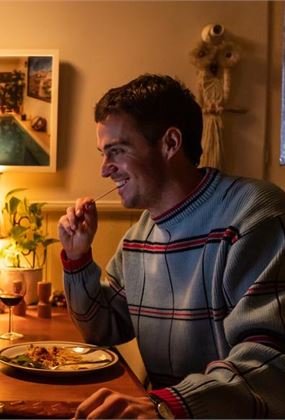 NFSA LIVESTREAM: CREATIVITY IN THE TIME OF COVID
Thu May 13 6:00 PM
Online Live Event
General Admission
NFSA LIVESTREAM: CREATIVITY IN THE TIME OF COVID
Plus an exclusive Q&A discussion session with special guests including Nat and Julia from Nat's What I Reckon and Joyce Maynge.
What do a foul-mouthed comedian, heart-warming romantic web series and a drag queen have in common? Creatively creating content and connecting people during a global pandemic!
When Australians went into lockdowns across the country in 2020, many found ways to connect with others, keep boredom at bay and survive a world where "WFH", "iso-date", "sanny" and "zoombombing" became staples of our new language. Over the last year, the NFSA has collected a diverse range of acquisitions reflecting how Aussies created, shared and consumed audio visual material whilst surviving the COVID-19 pandemic. Across this collection, one unifying theme shines through: the power of creativity to connect, inspire and foster care.
Join us online as we screen some of the NFSA's most recently acquired material reflecting the Australian COVID-19 experience. An exclusive Q&A discussion session will follow with exciting guest speakers
Online Live Event
1 McCoy Circuit Acton, Australian Capital Territory, 2601