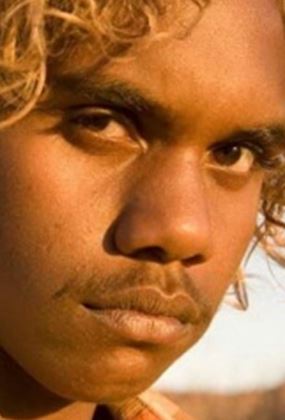 SAMSON & DELILAH
Warwick Thornton Retrospective
Fri Jun 18 6:00 PM
Arc Cinema
General Admission
Screening with short film TNORALA

Fourteen-year-old Aboriginal kids Samson and Delilah hail from an isolated community in the Central Australian desert, where - for Samson - sniffing petrol is one of the few available ways of escaping the suffocating grimness of daily life. After a persistent campaign to gain Delilah's affections, and following the death of her grandmother and a savage beating by his brother, Samson steals the community's sole motor car and persuades Delilah to elope with him to Alice Springs.

Life on the road is harsh for these two kids, with the constant threat of violence surrounding them. Beaten, tortured and abused, life is a struggle till eventually they learn to rely on each other, help each other, and start over again.

This lovely, aching film opts for romance in the face of modern ruin.' - Detroit News

TNORALA
D: Warwick Thornton | 2007 | 22min | Australia

Tnorala is the Aboriginal name for Gosse's Bluff, a dramatic meteorite impact crater set in a vast plain 175km west of Alice Springs. This significant dreaming site for Western Arrernte people is steeped in mystery and tragedy. The story of its creation and the events that occurred there are narrated to the camera by Aunty Mavis Malbunka, one of the traditional story-tellers for the place.

Warwick' haunting cinematography of the awe-inspiring landscapes in and around Tnorala, together with a moody impressionistic music score, make this a remarkable and memorable film.
Arc Cinema
1 McCoy Circuit Acton, Australian Capital Territory, 2601