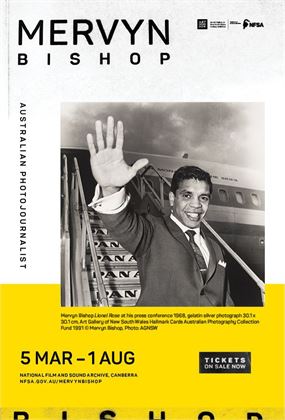 SLIDE NIGHT WITH UNCLE MERVYN BISHOP
Fri May 28 7:00 PM
Arc Cinema
General Admission
90 Mins
As a young boy growing up in the western NSW town of Brewarrina, Mervyn Bishop began photographing family gatherings, friends and landscapes on his mum's Kodak 620 camera.
He then began hosting the backyard slide nights for which he would become renowned, telling the stories of his most recent adventures behind the camera.
Join Uncle Mervyn as he re-creates his entertaining and fascinating slide shows as part of our National Reconciliation Week celebrations.
The Mervyn Bishop exhibition will be open exclusively for ticket holders from 5pm – 6.45pm.
Ticket price includes snacks on arrival from
Ribanas Catering
Arc Cinema
1 McCoy Circuit Acton, Australian Capital Territory, 2601