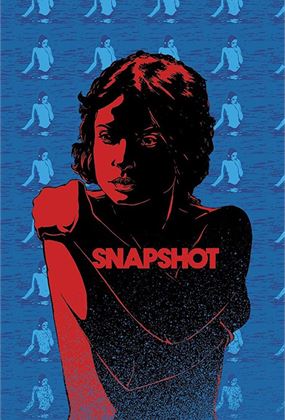 SNAPSHOT
AUSTRALIAN NEW WAVE CINEMA SERIES
Sat Nov 18 1:00 PM
Arc Cinema
Allocated Seating
1979 | DCP | AUS | D: Simon Wincer
Director Simon Wincer debut's feature film is a racy Ozploitation thriller about a model stalked by a man in a Mr Whippy ice cream van.
Angela (Sigrid Thornton) is a young, naïve hairdresser in Melbourne aiming to save enough money to leave Australia and live overseas. She reluctantly agrees to pursue modelling to finance her dreams and is soon coerced into posing nude at a photoshoot.
Angela's overbearing mother (Chantal Contouri) is not pleased and locks Angela out of the house. Angela turns reluctantly to her ex-boyfriend Daryl (Vincent Gil), an ice-cream truck driver, for help but soon rejects him. Absorbed into the modelling world, Angela now finds herself menaced by the constant and creepy presence of a Mr Whippy Van...
Wincer's film culminates in a bizarre sequence of events soundtracked by the unsettling use of the Mr Whippy music. Released during the heyday of the Australian New Wave,
Snapshot's
central coming-of-age story is grounded by Sigrid Thornton, giving her first lead performance in a feature film.
'Simon Wincer's [
Snapshot
] is a feminist melodrama ever tinged with the faint odour of burning flesh'
–
VODzilla.co
This film is held in the NFSA collection.
Presented in collaboration with Umbrella Entertainment.
Arc Cinema
1 McCoy Circuit Acton, Australian Capital Territory, 2601