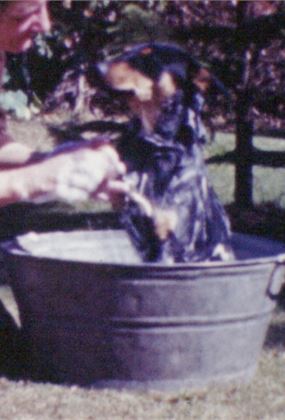 ST KILDA TO ST MORITZ: SCORING SILENT HOME MOVIES
Fri 13 Oct 6:00 PM
Arc Cinema
Allocated Seating
WARNING: Aboriginal and Torres Strait Islander viewers are advised that the following program may
contain
images and/or audio of deceased persons.
The NFSA holds over 10,000 unique home movie titles - unscripted films that capture the moments important to us
, like
time with family, travel at home and abroad
, and
significant celebrations and events.
Now, student composers from the ANU School of Music have specially comp
osed original scores for
a
selection
of
these
historic
silent
home movies
.
R
anging from 1914 to 1980
,
the films
take us across Sydney and Melbourne, to Korumburra, Broken
Hill
and Hobart
,
and
further afield to Japan and China.
It's
not all about
the destination, as we travel between Australia
and
the UK with the ill-fated 1939 Wallabies Australian Rugby Tour and see how the
players
entertain
ed
themselves during the long sea voyage. 
Following th
e
screening, the composers will join NFSA curator Heather Gill in
a
discussion about
film
composition
and working on silent films in the modern age.
Presented in collaboration with the Australian National University School of Music.
NOTE: A valid student card must be shown upon entry for the special Student Ticket Offer.
Arc Cinema
1 McCoy Circuit Acton, Australian Capital Territory, 2601