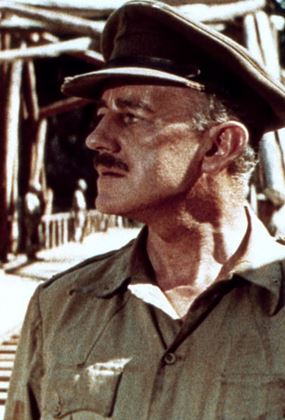 THE BRIDGE ON THE RIVER KWAI
Sat Apr 24 2:00 PM
Arc Cinema
General Admission
19
5
7
|
35MM
|
USA
, UK
| D:
David
Lean
Adapted from the Pierre
Bouelle
novel
,
Bridge
o
n
The River Kwai
is a
stirring WWII drama
carried by terrific performances by Alec Guinness and
Sessue
Hayakawa
, and widely considered as one of the greatest films of all time.
British POWs
in
a Japanese prison camp in
Burma
are forced to build a bridge to aid the war effort of their captors. British and American officers plan to
sabotage the construction and
blow up the structure, but
when their commanding officer
orders them to complete the work
, they must wonder are they slaves or soldiers.
'
A gripping drama, expertly put together and handled with skill in all departments
...
engrossing entertainment, including some scenes which will be listed as among the best of film
memorabilia' –
Variety
Arc Cinema
1 McCoy Circuit Acton, Australian Capital Territory, 2601