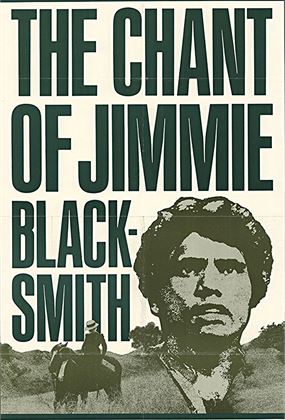 THE CHANT OF JIMMIE BLACKSMITH
AUSTRALIAN NEW WAVE CINEMA SERIES
Sat Jun 17 1:00 PM
Arc Cinema
Allocated Seating
1978 | DCP | AUS | D: Fred Schepisi
In New South Wales in the 1890s, Jimmie Blacksmith (Tom E Lewis) - the son of an Aboriginal mother and a white father - is raised by Christian missionaries. Outside the home, he is frequently subjected to racist abuse and humiliations, which only intensify after he marries a white woman, Gilda (Angela Punch McGregor).
When Jimmie's employer withholds his pay and provisions, Jimmie reaches breaking point. He embarks on a brutal killing spree and goes on the run with his brother Mort (Freddy Reynolds).
The film is inspired by a true story and based on Thomas Keneally's 1972 novel, which the author now says he was wrong to try and write from a First Nations perspective. Fred Schepisi's internationally acclaimed film screened in competition at the Cannes Film Festival and gives audiences an unflinching insight into the racist behaviours and raw attitudes of colonial Australia.
'A powerful and confronting story: one of the most significant films of the 1970s film renaissance in Australia
' –
Urban Cinefile
'A
genuinely unforgettable film' -
The Guardian
This film is held in the NFSA collection.
Presented in collaboration with Umbrella Entertainment.
Arc Cinema
1 McCoy Circuit Acton, Australian Capital Territory, 2601