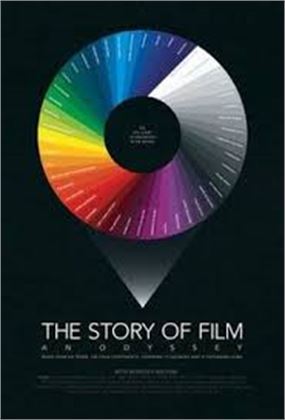 THE STORY OF FILM:  AMERICAN CINEMA OF THE 70s
CINECLUB: THE STORY OF FILM
Sat Feb 27 1:00 PM
Arc Cinema
General Admission
2011 | DCP | UK | D: Mark Cousins
This episode examines the maturing of American cinema between 1967 and 1979.
Buck Henry, who wrote
The Graduate
(Mike Nichols, USA, 1967), talks about movie satire of the time and Paul Schrader in New York reveals his thoughts about his existential screenplay for
Taxi Driver
(Martin Scorsese, USA, 1976).
Robert Towne explores dark ideas in
Chinatown
(Roman Polanski, USA, 1974) and director Charles Burnett discusses the birth of Black American cinema.
About
The
Story of Film
The Story of Film: An Odyssey
 is a British documentary film series about the history of cinema, presented in 15 x 1-hour chapters. Adapted from his book, Northern Irish critic and filmmaker Mark Cousins narrates with infectious passion, selecting original film clips best seen on the big screen.
Each month, we screen one episode from the series, accompanied by some of the films he analyses. Whether you think you know it all, or want to learn more,
The Story of Film: An Odyssey
is a journey for everyone who loves cinema!
'It's wildly ambitious, often extremely good, occasionally maddening, and always stimulating' –
Boston Globe
'One of the most staggeringly comprehensive cinematic histories ever told' –
Ultra Culture
Arc Cinema
1 McCoy Circuit Acton, Australian Capital Territory, 2601