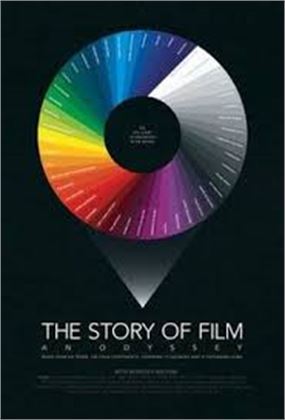 THE STORY OF FILM:  MOVIES TO CHANGE THE WORLD
CINECLUB: THE STORY OF FILM
Sat Mar 13 1:00 PM
Arc Cinema
General Admission
2011 | DCP | UK | D: Mark Cousins
This episode examines world cinema from 1969 to 1979.
It looks at the work of filmmakers in Germany (Wim Wenders, RW Fassbinder, Margarethe von Trotta, Werner Herzog), Italy (Pier Paolo Pasolini and Bernardo Bertolucci), Britain (Ken Russell, Donald Cammell and Nicolas Roeg), Australia (Peter Weir and Gillian Armstrong) and Japan (Noriaki Tsuchimoto and Kazuo Hara).
Also included are filmmakers from Algeria (Assia Djebar), Senegal (Ousmane Sembène, Djibril Diop Mambéty and Safi Faye) and Ethiopia (Haile Gerima) and acclaimed Kurdish director Yilmaz Güney and Chilean directors Patricio Guzmán and Alejandro Jodorowsky.
About
The
Story of Film
The Story of Film: An Odyssey
 is a British documentary film series about the history of cinema, presented in 15 x 1-hour chapters. Adapted from his book, Northern Irish critic and filmmaker Mark Cousins narrates with infectious passion, selecting original film clips best seen on the big screen.
Each month, we screen one episode from the series, accompanied by some of the films he analyses. Whether you think you know it all, or want to learn more,
The Story of Film: An Odyssey
is a journey for everyone who loves cinema!
'It's wildly ambitious, often extremely good, occasionally maddening, and always stimulating' –
Boston Globe
'One of the most staggeringly comprehensive cinematic histories ever told' –
Ultra Culture
Arc Cinema
1 McCoy Circuit Acton, Australian Capital Territory, 2601