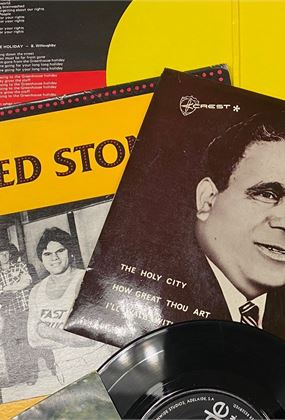 THE VINYL LOUNGE
Fri 2 Jun 5:30 PM
Theatrette
General Admission
90 Mins
Vinyl lovers
rejoice!
In

honour

of National Reconciliation Week,

this Vinyl Lounge will focus on the great Indigenous artist

and the music they created

.

Bring
your
favourite
records, share your music stories and hear what's spinning on the NFSA's turntables this
month
.  
Proceeds of ticket sales for the Vinyl Lounge go towards the development of the NFSA sound collection.
Book now to reserve your spot. Drinks and snacks available from 5.00pm.
Theatrette
1 McCoy Circuit Acton, Australian Capital Territory, 2601