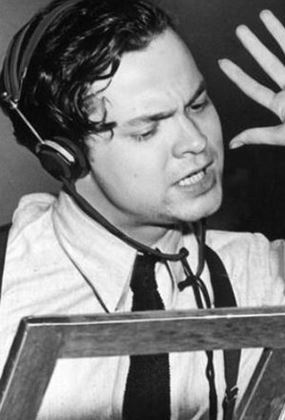 WAR OF THE WORLDS: ORIGINAL 1938 RECORDING
WORLD RADIO DAY
Sat Feb 13 10:30 AM
Arc Cinema
General Admission
1938| Audio Recording | UK | D: Orson Welles
Performed and broadcast live as a Halloween special in 1938, Orson Welles delivered a landmark recording of H.G Well's novel
The War of the Worlds
that became famous for supposedly tricking some of its listeners into believing that a Martian invasion was actually taking place due to the 'breaking news' style of storytelling.
Presented as a typical evening radio program being interrupted by a series of news bulletins, Welles delivers a crescendo of alarming details of a Martian attack, detailing the efforts of the US military and their failure in stopping the Martian invasion, climaxing at what appears to be the end of humanity.
Join us for this special listening experience in Arc Cinema, and immerse yourself in this famous story, and its historic presentation.
Arc Cinema
1 McCoy Circuit Acton, Australian Capital Territory, 2601